How fans react to the trailer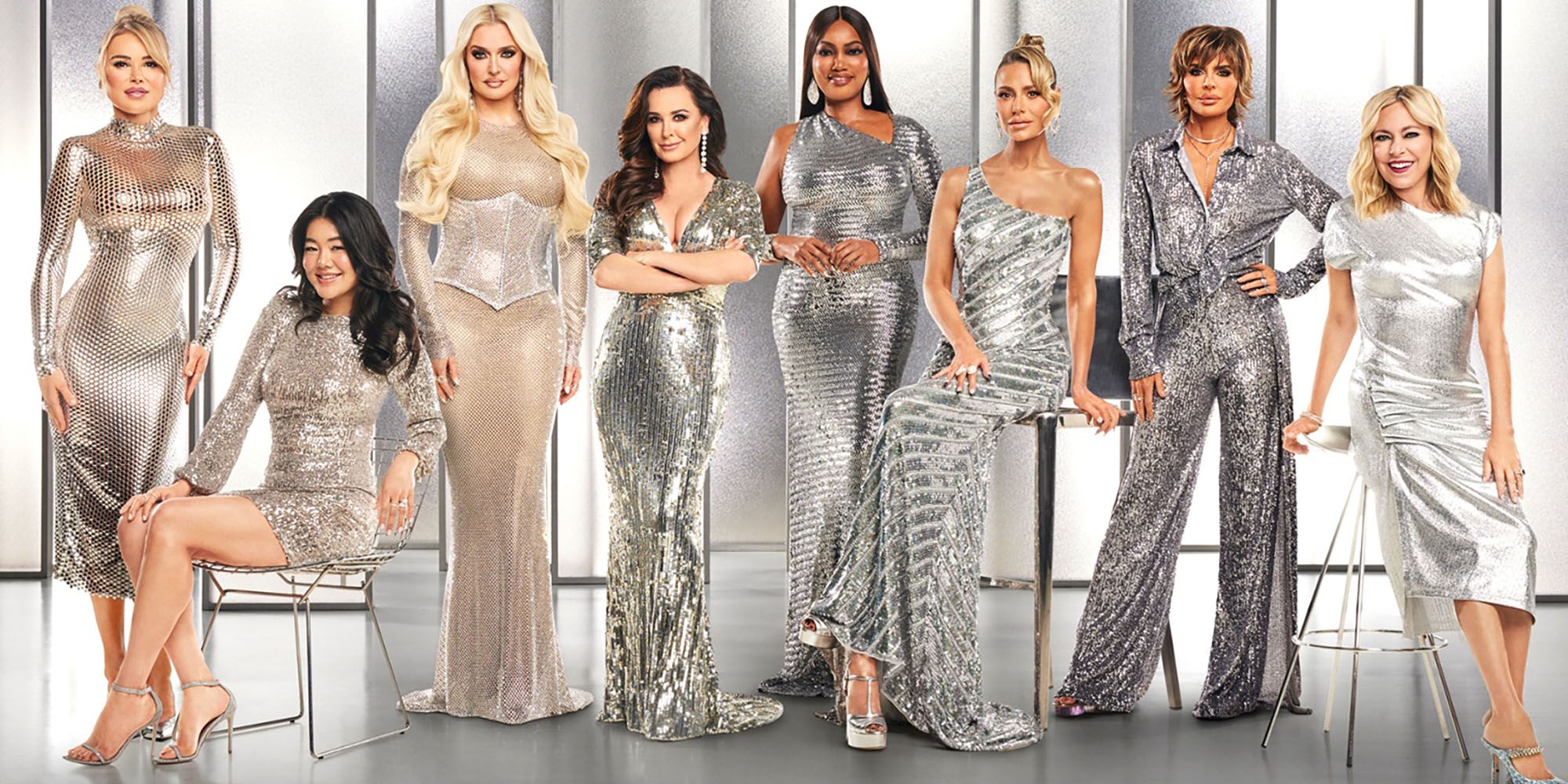 After Bravo released the official trailer for The Real Housewives of Beverly Hills season 12, fans are reacting.
After Bravo released the official trailer for The Real Housewives of Beverly Hills season 12 trailer, fans are resonating with reactions. With the full Season 11 cast returning with two new faces, there's tons of unfinished business between the ladies. The trailer teases a number of intense moments between the cast that highlight all the drama fans can expect in the new season. Excited viewers are digging into the teases and already memorizing what could be iconic new phrases.
The Season 12 trailer was released on Thursday. A little over a month before the premiere on May 11. Kyle Richards, Lisa Rinna, Erika Jayne, Dorit Kemsley, Garcelle Beauvais, Sutton Stracke and Crystal Kung Minkoff are all back along with show friend and Kyle's sister, Kathy Hilton. Diana Jenkins is Season 12's new full-time housewife with Garcelle's best friend, Sheree Zampino. Diana and Sheree don't seem to mind getting their hands dirty in a few fights and Kathy"hunky-dory" days of comic relief seem to be coming to an end. The jaw-dropping moments teased in the trailer have fans on the edge of their seats eagerly awaiting the season premiere.
Related: RHOBH: Sheree Zampino's Relationship History With Will Smith
Reddit user u/lifetimemovievillain reposted the trailer in what turned into a fan reaction thread. A Redditor said "Yeahto Erika's heated exchange with Crystal where she claimed she was "Team up with the victims because you think it's cool. Crystal, Garcelle, and Sutton are the ones who didn't back down from Erika in Season 11. Given Erika's ongoing legal issues, the unfinished business she has with the cast has continued into the new season. But fans are already tearing Erika apart for the seemingly tone-deaf statement. "Who said that???? That was such a stupid statement,"said a Redditor. "What the hell is this psycho hell?another asked.
Another clip teased a confrontation between Garcelle and Erika where the "Pretty Mess" singer accuses Garcelle of trying to make her look bad. Fans are already obsessed with Garcelle's response. "ERIKA I DON'T HAVE TO MAKE YOU LOOK BAD. YOU CAN DO IT BY YOURSELF,a Redditor wrote pointing out Garcelle's classy clap. Garcelle and Erika didn't end season 11 on the best terms, so it looks like they're working out their differences in season 12. Others called the answer apparently selfish of Erika to be questioned about the victims in the Tom Girardi embezzlement case. "I don't care about anyone but me" Erika joked. Other fans criticized Erika's fashion choices for season 12 saying that "GiFraudi looks so stupid for trying high fashion."
Others have called out Lisa for seemingly coming between Kyle and Kathy years after playing a part in the sibling feud between Kyle and Kim Richards. "Rinna's look of joy at Kathy and Kyle literally fighting is the epitome of who she is"wrote one Redditor. Another accused Lisa of using"Kyle's insecurities regarding his relationship with his sisters to manipulate Kyle for years." The Real Housewives Beverly Hills fans aren't holding back their reactions to the season 12 trailer. But that's only because the cast didn't hold back when the cameras started rolling. Looks like the hats have fallen off and the ladies have come for shade this time around. Fans can get their cups of tea ready ahead of the May 11 premiere.
Next: RHOBH: Kathy Hilton May Be Considering Hostile Takeover Of The Show
Source: u/lifetimemovievillain/Reddit
90 Day Fiancé: Usman throws a tantrum after Zara phone call comes to light