Kanye West Thinks This Kim Kardashian Look Is Channeling Marge Simpson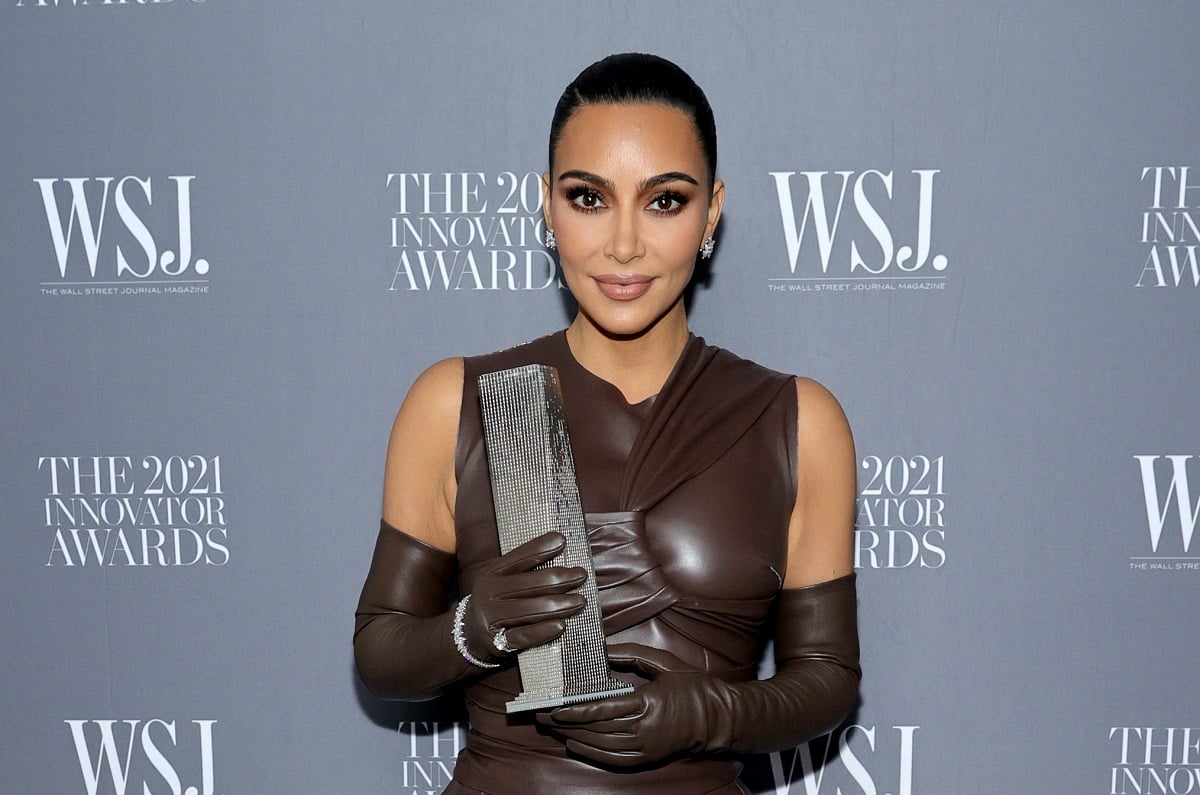 Kim Kardashian and Kanye West are no longer together, but their partnership continues to make headlines. After seven years of marriage, the two superstars, who announced their split in early 2021, have both continued to build relationships with other people – but things have remained somewhat tense between West and Kardashian. In Kardashian's new Hulu series, The Kardashians, fans are getting an up-close look at how West and Kardashian's relationship has evolved, with the exes shooting each other a few shots when provoked. Notably, on a recent episode of the show, Kardashian admitted that West even compared one of her outfits to the one worn by cartoon character Marge Simpson.
Kanye West and Kim Kardashian were one of the hottest couples in pop culture
Kanye West and Kim Kardashian started dating in April 2012, following his high-profile divorce from Kris Humphries. West and Kardashian, who had been friends for years before things got romantic, quickly moved on in their relationship. And just months after her divorce from Humphries was finalized, West proposed to Kardashian.
The two tied the knot in May 2014, along with their daughter, North West, as part of their wedding ceremony. West and Kardashian, nicknamed "Kimye" by the press, were media superstars, with cameras tracking their every move. The couple later welcomed three more children and worked on various projects together. In late 2020, rumors began circulating that West and Kardashian were having serious marital issues. In February 2021, after months of speculation, Kardashian filed for divorce from the rapper.
Kim Kardashian revealed that Kanye West compared her to Marge Simpson
West and Kardashian's divorce played out in the public eye, with the two making headlines every day. Kardashian also discussed their divorce on the reality show The Kardashians. In a recent episode, she said West made fun of the outfit she wore to the Wall Street Journal's Innovator Awards, comparing it to Marge Simpson. According to Page Six, Kardashian opened up in the episode, saying, "He called me after. He told me my career was over, then he showed me a picture of Marge Simpson wearing something similar.
The dress Kardashian wore to the event was a leather dress from her Skims shapewear line, a collaboration she did with fashion brand Fendi. In the episode, Kardashian also opened up about how often she used to ask West for advice on her outfits. "I got to a point where I was asking him for advice on everything, until I was wearing," she said. "Even now I have panic attacks, like what am I wearing?"
Kanye West helped change Kim Kardashian's style
There's no doubt that West had a significant impact on Kardashian's style. Early in their relationship, cameras caught West as he went through Kardashian's closet, tossing out outfits he disapproved of and creating new looks for her. Kardashian also admitted that West helped her get to grips with the world of high fashion, bringing the reality TV star to her first Met Gala in 2013. West used Kardashian's help to promote her brand of Yeezy fashion, often styling his wife in the hottest looks of the season and making sure the press has plenty of photos.
According to People Magazine, she credited West with helping her become a fashion icon. "Kanye definitely inspired me to be a little more individual. I think my style is evolving and changing and I think it should," Kardashian said. These days, Kardashian is going it alone, discovering her fashion identity without the help of her ex-husband.
RELATED: Kim Kardashian reportedly thought Kanye West's Instagram suspension was 'right'